The iPhone 15 series is expected to launch in September as usual, unless something unexpected happens. There have been many rumors about the new iPhones, and some of them seem more reliable than others. In this article, we will focus on the Pro model among the four variants, and give you a sneak peek of what the iPhone 15 Pro might offer in terms of specs and upgrades.
Ps. The iPhone 15 series will likely follow the same lineup as the previous generation, with four models: iPhone 15, iPhone 15 Plus, iPhone 15 Pro and iPhone 15 Pro Max.
Every year, there are rumors that "iPhone will adopt Type-C port", but are they true this time? Maybe not yet. The iPad Pro has been using it for years, but the iPhone still sticks to the Lightning port. However, under the pressure of the European Union, the iPhone's Lightning port may not last long – the popular rumor is that the iPhone 15 series will switch to Type-C port.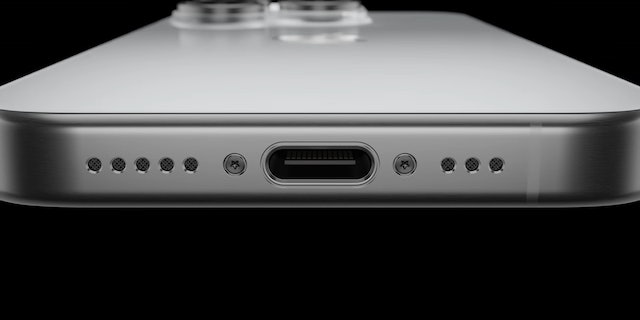 But Apple may not want to give all versions the same high-speed Type-C port. Analyst Ming-Chi Kuo said that the iPhone 15 Pro series will likely have a Type-C port that supports at least USB 3.2 or Thunderbolt3, which will make the data transfer speed of the device much faster than the iPhone with Lightning port.
iPhone 15 Pro: More than just a USB-C switch, all the leaked features in one place
The speed of USB 2.0 is capped at 480Mb/s, while USB 3.2 can reach up to 20Gb/s, and Thunderbolt3 can achieve a whopping 40Gb/s. Can you imagine that?
Besides, there are also rumors that claim that the Type-C port of the iPhone 15 series will only work with Apple-certified cables for data transfer or charging. This sounds like something Apple would do, but there is no evidence to back it up, so take it with a grain of salt. A more plausible scenario is that the charging and data transfer speed of non-MFi certified cables will be limited.
Customizable buttons?
In previous leaks, we learned that the new iPhone 15 series will use solid-state touch buttons instead of the current physical buttons. These buttons are similar to the physical Home button on iPhone 7 & iPhone 8. The device will use simulated vibration to create haptic feedback and mimic the feeling of pressing physical buttons.
But the latest news shows that due to production issues, the new haptic button scheme has been scrapped and replaced by more conventional volume buttons. And this change may not happen even on the iPhone 16 series.